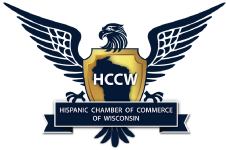 A Message from HCCW CEO Jorge Franco
Shared Vision for the Future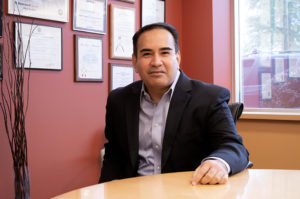 Dear HCCW Members, Community Leaders and Friends:
Thank you for your support of the Hispanic Chamber of Commerce of Wisconsin. As the HCCW's chief executive officer, it is an honor to be of service.
For many years, I had the privilege of representing the award winning HCCW at the United States Hispanic Chamber of Commerce, in Washington, D.C. Like so many who serve our Hispanic community, I am deeply passionate about our Chamber's continued growth and development for the benefit of our Hispanic Community and Wisconsin's economy.
The HCCW is vital to the advancement and success of Wisconsin's highgrowth Hispanic business and workforce community. Working together, we can achieve new heights based upon a solid foundation and a shared vision for the future.
For nearly 50-years, the HCCW has partnered with thousands of underserved entrepreneurs and program participants in search of opportunity and advancement. Exciting new programs and services are constantly emerging at the HCCW to meet the growing demand we face as a result of high-growth and ever evolving Hispanic markets. These include business and support services like our Revolving Loan Fund and HCCW Empowering LatinosTM program. We continue to expand the HCCW Education Fund in support of Hispanic youth who are the leaders of tomorrow.
Your participation and support fuels our ability to preserve and advance our mission as the premier Hispanic business and workforce leadership organization serving Wisconsin's Hispanic community. Working together helps us all succeed.
On behalf of the entire HCCW organization, we extend a profound gracias for being such an important part of our journey in service to our entire Hispanic community so significant to the new Wisconsin economy!
Yours Truly in Economic Success.